Skip to Content
We Provide Top-Tier Utility Installation
At Victor Excavating, we are well-equipped to provide any utility installation you might need for your upcoming construction project. We know how important high-quality materials are, especially when it comes to essential utilities. Our team uses state-of-the-art equipment to ensure that your installation goes quickly and smoothly. Each of our technicians has undergone extensive safety and installation training. Regardless of the size or scope of your project, feel free to give us a call. We provide accurate estimates, so you'll know the cost before we ever break ground.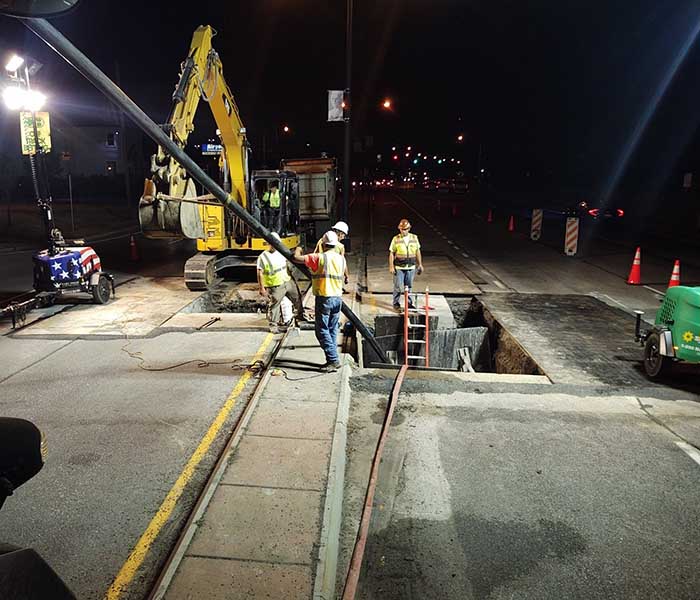 Count on Us for These Services
Utility installation encompasses lots of different types of equipment and materials. Fortunately, the Victor Excavating team is well-versed in all utility installations. Our services cover all the following:
Sewer systems
Drainage solutions
Sanitary services
Storm Drainage Installation
Water Main and Services Installation
Lift stations
Retention and Detention Ponds
Dry Utilities
Standing Out From the Competition
When you choose Victor Excavating for your utility installation needs, you're signing up for some of the best customer service in the business. Over the years, we have come to be known for our expertise, superior craftsmanship, and dedication to client satisfaction. After all, when you are happy with the final product, our team is happy too. Not only do our technicians have the knowledge to ensure a job is done right, but they also have a range of advanced equipment at their disposal to make sure the project is completed up to your standards. When it comes to utility work, never settle for less than Victor Excavating.