Skip to Content
Trust Us for Excavation and Grading
Excavation and grading are indispensable parts of the construction process. At Victor Excavating, we are proud to make the excavation process less of a hassle for our clients. We offer meticulous planning services, as well as site analysis, to ensure a high-quality product that meets all of your expectations. Our team has worked on countless properties across the Rochester N.Y. area, and we would be honored to make your project just a little easier.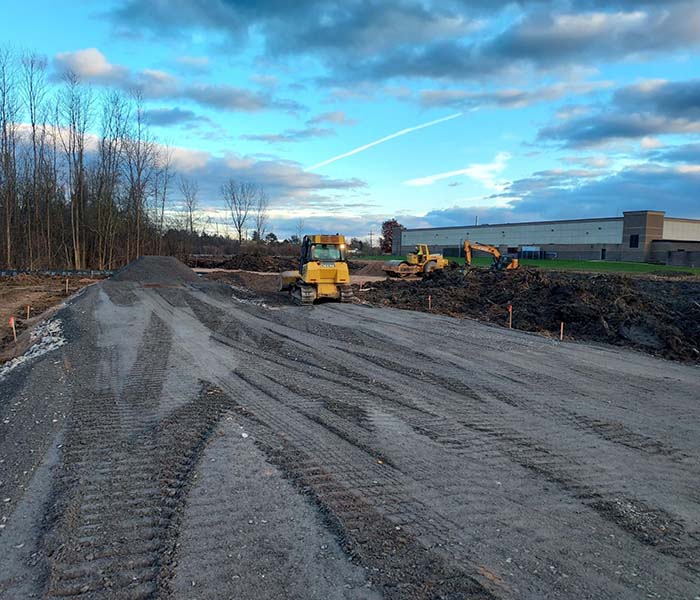 Detail-Oriented Services With Precision in Mind
Excavation and earthmoving are much more than just shoveling dirt. The team at Victor Excavating has the process down to a science, and we know just how delicate that process can be. Our team members pay keen attention to detail during every project and know how to deliver the results you expect in a timely manner. The excavation process looks a little different for each project, but we can guide our clients from inception to completion.
Establishing a perimeter and site erosion controls
Clearing and Grubbing
Cuts and Fills
Sub-Grade and Sub-Base Preparation and Material
Footings
Curbs and Gutters
Asphalt
We Use the Best Equipment to Complete Your Project
At Victor Excavating, we know that high-quality project results depend on the equipment used. Our team utilizes top-tier excavation and grading equipment to ensure your construction site gets the care it needs. We can handle small, short-term projects as well as lengthy construction work, our services are perfect for nearly any commercial, industrial, or residential property. Regardless of the specifics of your project, rest assured that the team at Victor Excavating has you covered.